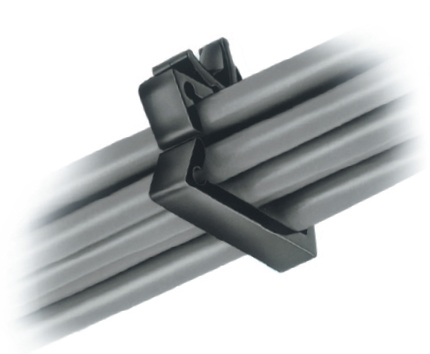 HEYClip™ Arrowhead Mount Cable Holders
Benefits
Gather and direct single or bundles of cable at low cost.
Two orientations: - Vertical for Top Entry and narrow width. - Horizontal for Side Entry and low height where clearance is a problem.
Two gate types: - Regular gate secures cables with tension alone. - Latch gate locks cables in place.
Both types install with fingertip pressure into a 3/16˝ (4,8 mm) diameter mounting hole.
Contact RPD at 317-883-6700 to place an order.
Don't see what you're looking for?
We offer custom colors and sizes, just reach out and we'll help you get what you need.
Contact Us