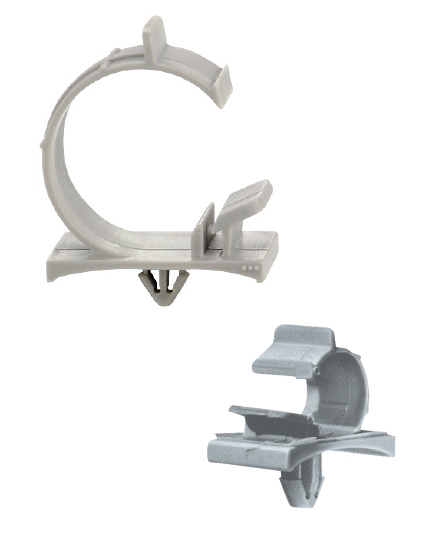 HEYClip™ Locking Releasable Wire Clips (Arrowhead Mount)
Benefits
Push mount design allows for fast installation.
Releasable and reusable wire clip.
Bayonet design allows from .02˝ (0,5 mm) panel thickness to .15˝ (3,8 mm).
Bayonet snap locks into a .250˝ (6,3 mm) hole and will hold a 25 pound continuous load or a 50 pound impact load.
Multiple sizes available for bundles from .19˝ (4,7 mm) to 1.00˝ (25,4 mm).
Contact RPD at 317-883-6700 to place an order.
Don't see what you're looking for?
We offer custom colors and sizes, just reach out and we'll help you get what you need.
Contact Us