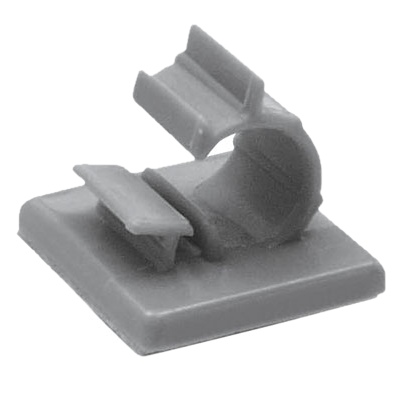 HEYClip™ Locking Releasable Wire Clips
Benefits
Adhesive-Back Mount Standard or Adjustable - Adhesive backing on part has a tab for easy removal. - Releasable and reusable clips for easy wire bundle routing. - Quick and easy installation–simply peel off backing and press into place. - Multiple sizes for bundles from .19˝ (4,7 mm) to 1.50˝ (38,1 mm) in diameter. - Static Loads pertain to parts fastened to a flat, clean, and dry surface. - Three sizes in Super Adhesive Black.
WCLP Series: - Gather and route wires. - Adjust to diameter needed to bundle. - Push mount design allows for fast installation.
WCLA Series: - Lock securely and easily. Re-open for routing changes. - Ratcheting clip holds bundle securely in place. - Good for high vibration applications. Once closed the clip will not open until tab is released.
Contact RPD at 317-883-6700 to place an order.
Don't see what you're looking for?
We offer custom colors and sizes, just reach out and we'll help you get what you need.
Contact Us