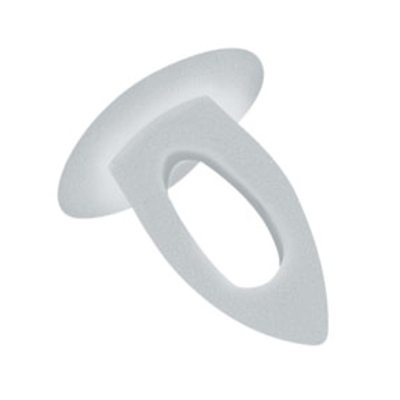 HEYClip™ Nylon Arrow Clips
Maximum Assembled Panel Sequence
Benefits
Hollow body design allows the clip to compress through the mounting hole, then expand back to original shape to lock assembled components securely.
May be disassembled and reused.
Offer a low cost way to assemble metal, plastic, composite, wood, and other thin gauge materials.
Snap into mounting holes with fingertip pressure–no tools required.
Vibration, abrasion, and corrosion resistant.
Contact RPD at 317-883-6700 to place an order.
Don't see what you're looking for?
We offer custom colors and sizes, just reach out and we'll help you get what you need.
Contact Us