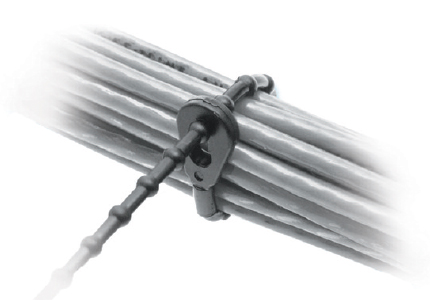 Heyco® Beaded Ties
Benefits
Releasable and reusable ties for easy bundling, closing, bagging, holding, and tying.
Polyethylene for high flexibility and moderate strength.
Multiple sizes for bundles up to 4˝ (101,6 mm) diameter.
Part No. 3750. Adhesive backed. May also be screw mounted. Molded of natural nylon. Other colors available.
Contact RPD at 317-883-6700 to place an order.
Don't see what you're looking for?
We offer custom colors and sizes, just reach out and we'll help you get what you need.
Contact Us