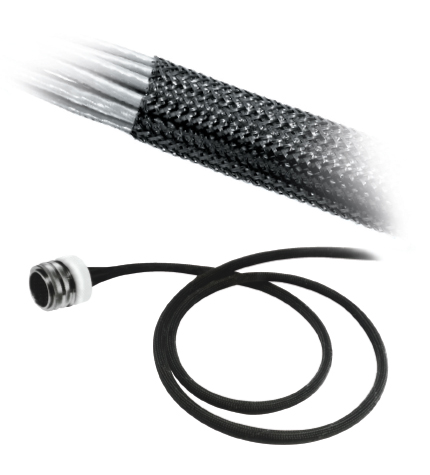 Heyco® Braided Sleeving
Benefits
Braided sleeve slips on quickly and is self-fitting over irregular shapes and contours. No wire pulling compounds are required due to its low surface friction. Slight tensioning after application makes for an even tighter fit.
Expandable up to three times its own diameter, the open-weave construction can fit many applications, simplifying inventory. The open-weave allows for easy inspection of sleeved components and easy break out of individual cables.
Full cable flexibility is maintained in any direction, even at low temperatures. Wires encased in Heyco Braided Sleeving can flex and bend as readily as if they had no protective oversleeving. Bundles can be flexed repeatedly without damage.
Tough, cut-resistant sleeving is designed for protecting wire bundles and harnesses, hoses, tubing, and cable assemblies from mechanical damage and environmental hazards.
Preferred cutting method: hot knife.
Contact RPD at 317-883-6700 to place an order.
Don't see what you're looking for?
We offer custom colors and sizes, just reach out and we'll help you get what you need.
Contact Us