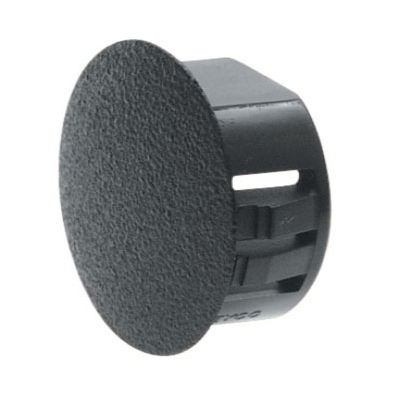 Heyco® Double D Hole Plugs
For Mounting Holes with Flats
Multiple Locking Steps for Panel Thickness up to .125˝ (3,2 mm)
Benefits
Close unwanted Strain Relief mounting holes or other double faced or Double D holes punched or molded with two opposing flats.
Convex, matte finish head tapers to a thin edge.
Quick and easy installation.
Lock firmly in panels up to .125˝ (3,2 mm) thick.
Locking fingers in fractional increments up to the maximum panel thickness.
Approximate Head Thickness: .062˝ (1,6 mm). Thickness may vary.
Contact RPD at 317-883-6700 to place an order.
Don't see what you're looking for?
We offer custom colors and sizes, just reach out and we'll help you get what you need.
Contact Us