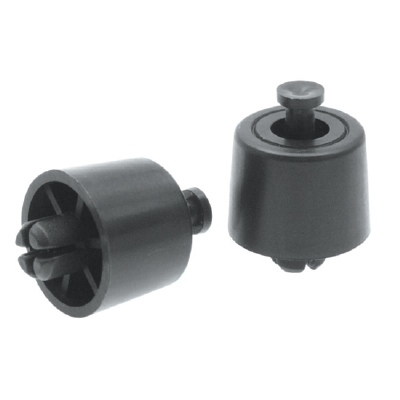 Heyco® Feets of Strength Feet with Drive Pin
Feet with Drive Pin
Benefits
Molded of thermoplastic elastomer or polypropylene and elastomer blend for skid and vibration resistance.
Two piece construction comes preassembled.
To install, simply insert into the mounting hole, then press pin to secure.
Contact RPD at 317-883-6700 to place an order.
Don't see what you're looking for?
We offer custom colors and sizes, just reach out and we'll help you get what you need.
Contact Us