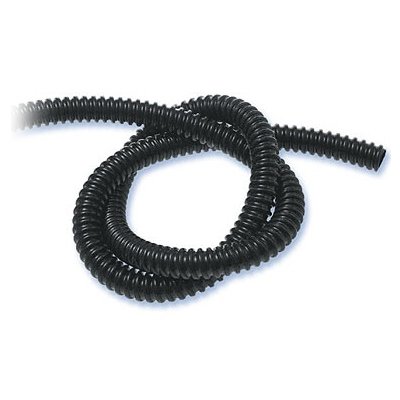 Heyco-Flex™ II Liquid Tight Tubing
Benefits
Maximum flexibility; can be used in extremely tight quarters.
Smooth inside for easier wire pulling.
Lightweight and lower installed cost
Integral rigid and flexible PVC construction.
Use with nylon Heyco-Flex Connectors: Straight, Snap-in, or Sweep.
Also use with Quick Twist Fittings.
1/4˝ thru 2˝ trade sizes.
Resists corrosion, oil, and water.
UV resistant.
Suitable for use in high vibration or flexing applications: – Automotive Equipment – Computers and Peripherals – Fiber Optics – Lab Equipment – Lasers – Office Equipment – Processing Control and Monitoring Equipment – Robotics – White Goods
Passes submersion test of 70 psi.
Voltage Rating: 300V.
Mounting brackets are available
Order Heyco Part No. 8340, HF-28 Cutting Tool, for cutting Heyco-Flex tubing and conduit cleanly and evenly.
Contact RPD at 317-883-6700 to place an order.
Don't see what you're looking for?
We offer custom colors and sizes, just reach out and we'll help you get what you need.
Contact Us