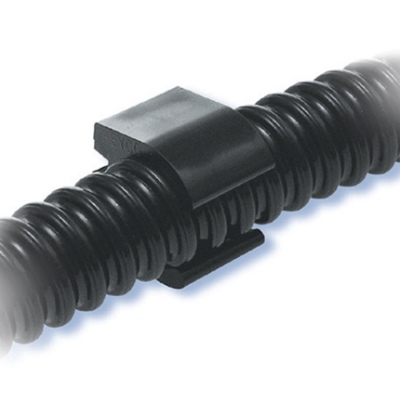 Heyco-Flex™ Mounting Brackets
Benefits
For mounting Heyco-Flex Conduit or Tubing securely into place, vertically or horizontally.
Only fingertip pressure is required to snap conduit or tubing into bracket.
Low profile design for space savings and pleasing appearance.
Recommended distance between brackets at intervals not greater than 3 feet (1m) as required by Article 351-27 of 1996 NEC.
Use one standard #10 (4-5M) screw for attaching bracket to panel (screw not included).
Resist salt water, weak acids, gasoline, alcohol, oil, grease, and common solvents.
Contact RPD at 317-883-6700 to place an order.
Don't see what you're looking for?
We offer custom colors and sizes, just reach out and we'll help you get what you need.
Contact Us