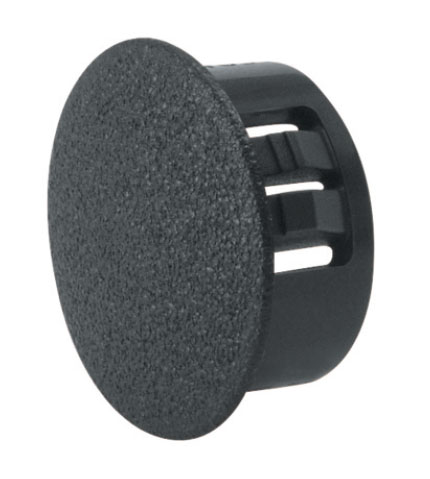 Heyco® Halogen and Phosphorus-Free 94V-0 Hole Plugs
Heat Stabilized • Self Extinguishing • Nontoxic • UV Resistant
Mounting Hole Diameter Range: .187˝ (4,7 mm) to 2.000˝ (50,8 mm)
Benefits
Molded from a nylon material which, in the event of a fire, will not burn and will not produce toxic gases. Also formulated for sunlight resistance.
Close unneeded panel holes.
Quick and easy installation.
Convex, matte finish head tapers to a thin edge (Except HFP-187 glossy finish).
Lock firmly into panel up to .125˝ (3,2 mm) thick.
Locking fingers in fractional increments up to the maximum panel thickness.
Approximate Head Thickness: .062˝ (1,6 mm). Thickness may vary.
Multiple sizes for use in .187˝ (4,7 mm) to 2.000˝ (50,8 mm) diameter holes.
Contact RPD at 317-883-6700 to place an order.
Don't see what you're looking for?
We offer custom colors and sizes, just reach out and we'll help you get what you need.
Contact Us