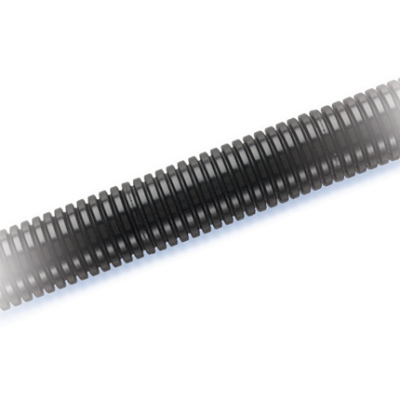 Heyco® Nylon Corrugated Conduit/Tubing (HPAS Series)
Benefits
Type HPAS
Low fire hazard.
Low smoke and toxicity.
Halogen, sulphur, and phosphorus free.
Highly flexible and high fatigue life.
High impact strength and recovers if crushed.
Lightweight and low installed cost.
Use with Heyco Nylon Fittings.
UV resistant.
For use with all types of equipment, machinery, pumps, motors, and HVAC equipment.
10 mm thru 54 mm nominal sizes.
Highly resistant to abrasion, oil, and solvents.
Voltage Rating: 300V.
Suitable for use in outdoor locations.
Contact RPD at 317-883-6700 to place an order.
Don't see what you're looking for?
We offer custom colors and sizes, just reach out and we'll help you get what you need.
Contact Us