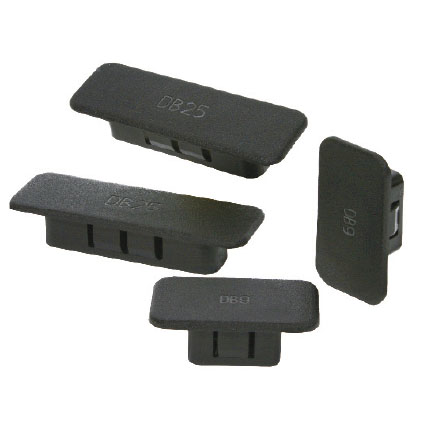 Heyco® Nylon D-Subminiature Mounting Hole Plugs
Heyco® Nylon D-Subminiature Mounting Hole Plugs
Clearance Fit for Panel Thickness up to .170˝ (4,3 mm)

Heyco® IEC-14 Plug
Benefits
Fit standard D-Subminiature Cutouts.
Provide aesthetic improvement for unused D-subminiature connector mounting holes.
Suitable for use as dust protection for unused parallel and serial ports on computers and other electrical equipment.
Cover unwanted holes in panel and are easily removable.
Quick and easy installation with fingertip pressure.
These non-conductive plugs are used to protect female IEC-13 connectors during transit and storage.
Will keep your connector free of dust, moisture, and contaminants. • The flanged Plug head provides ease of installation and removal.
Contact RPD at 317-883-6700 to place an order.
Don't see what you're looking for?
We offer custom colors and sizes, just reach out and we'll help you get what you need.
Contact Us