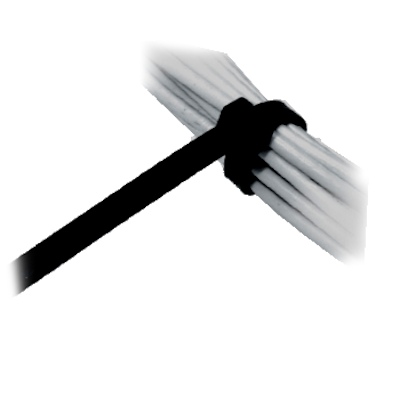 Heyco® Nytye® Nylon Cable Ties
Benefits
Smooth, radiused edges ensure that Nytyes won't cut into the cable's insulation–or the installer's hand.
One-piece design reduces cost and installation time.
Nytyes feature a bent tip for ease of pickup and insertion around small bundles. V-shaped raised ridges on the tip provide a sure grip.
Nylon 12 cable ties are weather/UV resistant and suitable for high moisture, corrosive and low temperature indoor or outdoor applications.
Close, evenly spaced teeth permit fine adjustment–from .025˝ (0,6 mm) on the smallest Nytyes to .063˝ (1,6 mm) on the largest.
Standard UV Black Nytyes are available in 100 packs; add -P to Part No.; eg. 13140B-P.
Compliant with MS3367 and MIL-S-23190E.
These parts are not covered under Heyco's Solar Warranty.
Contact RPD at 317-883-6700 to place an order.
Don't see what you're looking for?
We offer custom colors and sizes, just reach out and we'll help you get what you need.
Contact Us