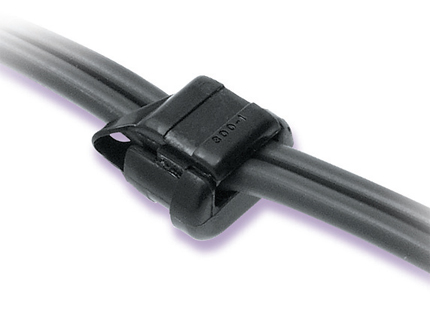 Heyco® Original Strain Relief Bushings (Internal Radii)
.500˝ (12,7 mm) Mounting Holes
Benefits
Extra body length with flex-protecting internal radii.
Wider approved wire range than typical 4-series Strain Reliefs; SR 4A-6 features a 1,0 mm locking slot for Thin Panels.
Absorb forces of pull, push, and twist, to protect the electrical lifeline of your application.
For maximum flex protection, see Bell-Mouth and Pigtail Strain Reliefs on pages 4-23 and 4-24.
Securely anchors, insulates and protects cables at panel entry points.
To assemble SR 4A-6 use Part No. 0021 R 291 Pliers, designed for .040˝ (1,0 mm) panel thickness, or semiautomated equipment.
To assemble SR 4N-6 and SR 4K-6, use Part No. 0022 R 29 Pliers, or semi-automated equipment.
Use Mounting Holes Plug Part No. 2491 to standardize panel design where the Strain Relief is not required.
Contact RPD at 317-883-6700 to place an order.
Don't see what you're looking for?
We offer custom colors and sizes, just reach out and we'll help you get what you need.
Contact Us