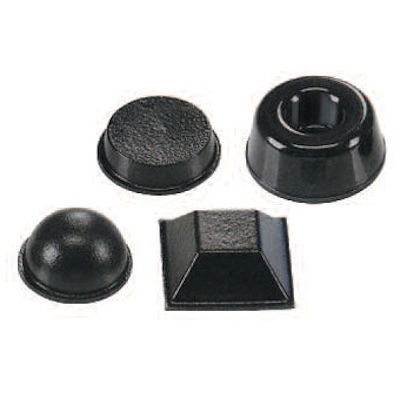 Heyco® Polyurethane Adhesive-Back Bumpers
Benefits
Quick and easy installation–simply peel off backing and press into place. With no holes to drill, and no screws or rivets needed, adhesive backed bumpers will save you time and money.
Bumpers can be attached to a wide variety of surfaces; aluminum, ceramic, formica, glass, painted surfaces, polyethylene, polypropylene, vinyl, and steel.
Adhesive backed bumpers are nonmarking, nonstaining, skid, and scratch resistant.
Surface must be clean, dry, and free of grease, oil, and other common solvents to obtain maximum adhesion. Clean surfaces with low strength solvents such as Isopropyl Alcohol or Heptane.
Bumpers have a rubber-based pressure sensitive adhesive with an end use temperature of 0°F (-18°C) to 180°F (82°C).
Standard colors clear and black. White, gray and brown available.
Contact RPD at 317-883-6700 to place an order.
Don't see what you're looking for?
We offer custom colors and sizes, just reach out and we'll help you get what you need.
Contact Us