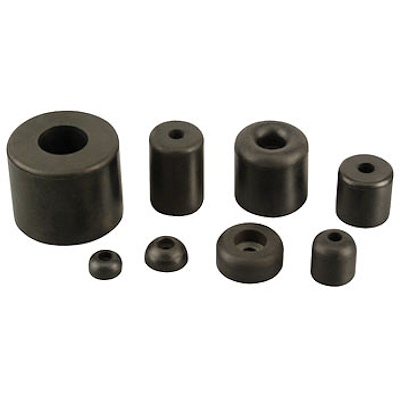 Heyco® Screw-In Rubber Pocket Bumpers
Benefits
Bumpers can be used as mounting feet to prevent equipment from sliding or moving.
Designed for through hole installation.
60-70 Durometer Range.
29 sizes available that will accommodate various mounting holes and panel thicknesses.
Provide vibration dampening.
Contact RPD at 317-883-6700 to place an order.
Don't see what you're looking for?
We offer custom colors and sizes, just reach out and we'll help you get what you need.
Contact Us