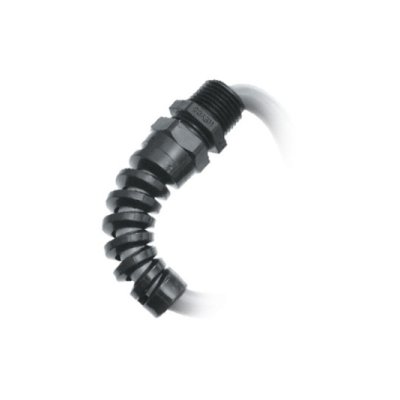 Heyco® Series-35 Liquid Tight Cordgrips (Pigtail – NPT)
Pigtail, NPT Hubs
Benefits
Flexible Pigtail™ extender prevents sharp bends and extends cable life.
IP 68 rated.
Widest range of approved cable diameters.
For use in clearance or threaded holes.
Acme threads on body prevent skipping and speed installation.
All nylon construction with TPE sealing gland resists salt water, weak acids, gasoline, alcohol, oil, grease, and common solvents. (This feature is not assessed by UL.)
Multiple sizes for flexible cord diameters ranging from .069˝ (1,8 mm) to .709˝ (18,0 mm).
We recommend using the fitting with the smallest maximum diameter that will fit your application.
Locknuts not included.
Contact RPD cordgrips molded in other colors.
Contact RPD at 317-883-6700 to place an order.
Don't see what you're looking for?
We offer custom colors and sizes, just reach out and we'll help you get what you need.
Contact Us