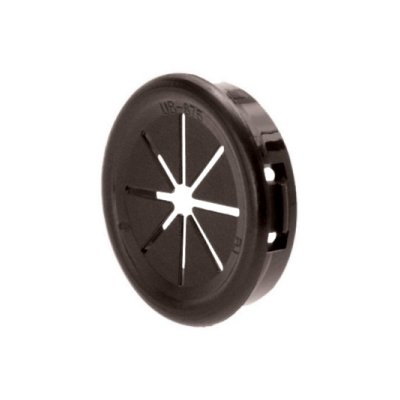 Heyco® Shorty Universal Bushings
Single Locking Step for Panel Thickness up to .062˝ (1,6 mm); Mounting Hole Diameter Range: .500˝ (12,7 mm) to 1.093˝ (27,8 mm)
Benefits
For use in mounting panels .062˝ (1,6 mm) and thinner.
Absorb vibration and cushion and insulate cables, tubing, hoses or shafts with limited internal clearance.
Flexible shutters adjust to accommodate and support any shape from .125˝ (3,2 mm) to a maximum inside diameter of .812˝ (20,6 mm).
Fingertip pressure snap-locks the bushing into its mounting hole.
Contact RPD at 317-883-6700 to place an order.
Don't see what you're looking for?
We offer custom colors and sizes, just reach out and we'll help you get what you need.
Contact Us