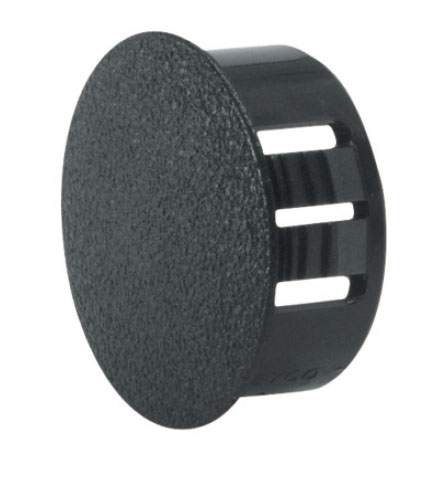 Heyco® Snap-In Metric Dome Plugs
Multiple Locking Steps for Panel Thickness up to 4,1 mm (.162˝)
Mounting Hole Diameter Range: 13,0 mm (.512˝) to 34,2 mm (1.347˝)
Benefits
Multiple sizes for use in 13,0 mm (.512˝) to 34,2 mm (1.347˝) diameter holes.
Close unneeded panel holes.
Quick and easy installation.
Convex, matte finish head tapers to a thin edge.
Lock firmly into panel up to 4,1 mm (.162˝) thick.
Approximate Head Thickness: 1,6 mm (.062˝).
Contact RPD at 317-883-6700 to place an order.
Don't see what you're looking for?
We offer custom colors and sizes, just reach out and we'll help you get what you need.
Contact Us