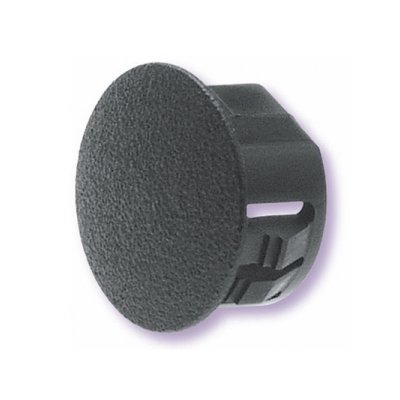 Heyco® Strain Relief Mounting Hole Plugs
Multiple Panel Thickness Design
Benefits
Closes unused strain relief mounting holes or Double D holes punched or molded with two opposing flats.
Convex, matte finish head tapers to a thin edge.
Quick and easy installation.
Locks firmly in panels up to .157˝ (4,0 mm) thick.
Use our rectangular plugs #1890 and #1892 to fill unneeded square Lockit™ Strain Relief mounting holes.
Approximate Head Thickness: .063˝ (1,6 mm). Thickness may vary.
Contact RPD at 317-883-6700 to place an order.
Don't see what you're looking for?
We offer custom colors and sizes, just reach out and we'll help you get what you need.
Contact Us