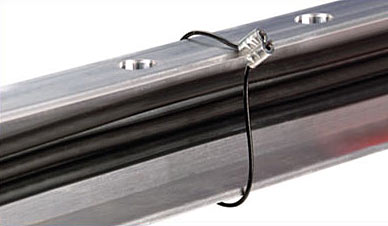 Heyco® SunBundler® Crimp Lock PVC Coated Stainless Steel Wire Cable Ties
Crimp Lock PVC Coated Stainless Steel Wire Cable Ties
Benefits
Extremely durable, vinyl jacketed Stainless Steel Cable Tie.
Smooth vinyl jacketing prevents damage to installation cable insulation.
Stainless steel crimp sleeve for easy field installation with electrician linesman pliers, or wire cutters.
Certified by UL Specification 62275 for indoor and outdoor usage.
UV protected vinyl jacket is excellent for solar installation where product durability is required.
Use standard wire cutters to both crimp the sleeve and cut the excess wire.
Not for use in a marine salt water environment.
DFARS Compliant.
Contact RPD at 317-883-6700 to place an order.
Don't see what you're looking for?
We offer custom colors and sizes, just reach out and we'll help you get what you need.
Contact Us