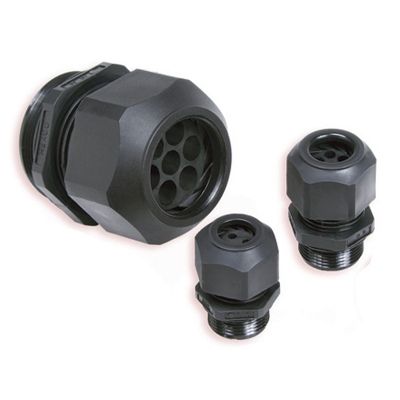 Heyco®-Tite Multi-Hole Liquid Tight Cordgrips
Benefits
Integral Sealing Ring ensures a superior seal at the clearance or threaded mounting hole locaton, every time.
IP 68 rated.
Cordgrips are made of nylon construction with TPE sealing glands that resist salt water, weak acids, gasoline, alcohol, oil, grease, and common solvents.
Multi-hole glands are only to be used with Heyco Liquid Tight Cordgrips and are not sold separately.
Consult RPD for Cordgrips molded in other colors.
Contact RPD at 317-883-6700 to place an order.
Don't see what you're looking for?
We offer custom colors and sizes, just reach out and we'll help you get what you need.
Contact Us