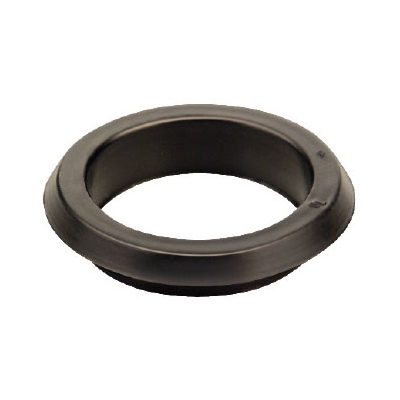 Heyco® UL Listed Thermoplastic Rubber Grommets
For Panel Thickness from .03˝ (0,8 mm) to .08˝ (2,0 mm); Mounting Hole Diameter Range: .500˝ (12,7 mm) to 1.250˝ (31,8 mm)
Benefits
Convert raw-edged holes to smooth, neat, insulated holes.
Retaining bead snaps securely into place.
Insulate and mechanically protect cable, tubing, hose, rope, rods, and shafts.
UL approved for applications up to 122° F (50°C).
Six diameters fit panel thickness from .03˝ (0,8 mm) to .08˝ (2,0 mm).
Contact RPD at 317-883-6700 to place an order.
Don't see what you're looking for?
We offer custom colors and sizes, just reach out and we'll help you get what you need.
Contact Us