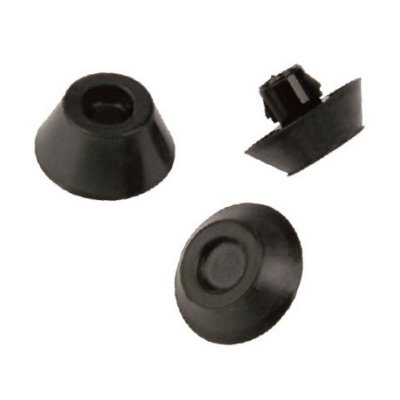 Heyco® Feets of Strength Feet with Snap-In Locking Fingers
Benefits
Snap-in design eliminates the installation labor needed for a screw or a rivet saving assembly time and equipment.
Superior mounting approach as the Snap-In Bumper mounts securely into the panel while providing a strong mechanical support to the bumper when used as a mounting foot for electronic enclosures.
Superior hold versus adhesive backed or screw/rivet bumpers.
Designed to fit snugly into panel and is dust tight.
Snap-In Bumpers are skid and scratch resistant and will not mark or stain surfaces.
Lock firmly into enclosure.
Quick and easy installation.
Suitable for metal or plastic panels.
Bumper constructed of EPDM rubber.
Contact RPD at 317-883-6700 to place an order.
Don't see what you're looking for?
We offer custom colors and sizes, just reach out and we'll help you get what you need.
Contact Us