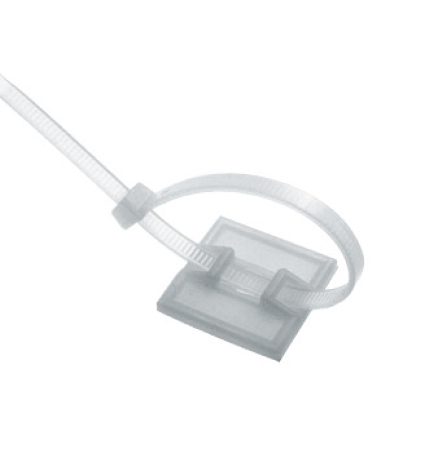 Heyco® Nytye®Mounting Platforms
Flat Platforms – Adhesive Back Mount
Benefits
Multiple sizes, strengths, and mounting options anchor Nytyes® securely.
Five Types: 1) Flat – Adhesive-Back and Screw Mounts 2) Saddle – Screw Mount only 3) Push Mount – Arrowhead and Blind Mounts 4) Snap Over Bolt 5) Stainless Steel Edge Clip "SunRunner Series"
Rubber based adhesive effective up to 158°F (70°C).
Acrylic based adhesive effective up to 167°F (75°C).
Apply Adhesive-Backed parts to a clean, dry surface.
Contact RPD at 317-883-6700 to place an order.
Don't see what you're looking for?
We offer custom colors and sizes, just reach out and we'll help you get what you need.
Contact Us